Contents:
---
WORK
Biographical Abstract
Full curriculum vitae
Performance Resume
Internal Medicine
Medical Informatics
Traditional Chinese Medicine

---
PLAY
Cooking
Media
Travel
WESTERN CLASSICAL MUSIC
Index
Conductors & Pianists
Surveys of Favorite Recordings
Recording & Sheet Music Companies
Vocal Music & Text and Translation Links
Other Sites

---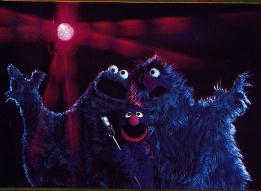 Dr. Jimbob's Classical Music Ravings
These are a few biographical sketches, comments on recordings, and other general ramblings about Western art music that I wrote for the classical music newsgroup and the All-Music Guide.

Sometimes, I still get requests for some of these, so I'm posting the ones I like on this page.

In addition, I have been singing in choruses since 1985 and studying classical voice privately since about 2000. I have prepared clean copies of texts and translations for program books both for my chorus and for my solo recitals. You can see my resume as a performer along with some of the texts, translations and essays linked below.

Keep in mind, though, that this stuff is out of date (circa 1996, though some of the pages have been revised since then), not always factually correct, half of it's been unconsciously plagiarized from other sources, and of course it's my opinion. You may not agree, you may not ultimately share it, but that's the risk you take when you read all that free stuff on the web. So you've been warned.
Contents of this page:
---